Let's Talk Menopause with Lorraine Keane
"Honestly I never thought I was in the target market for anything to do with Menopause OR Perimenopause, until I asked to try Cleanmarine Menomin.
I have after all suffered with my hormones my whole life. Most recently irritability, tiredness, disturbed sleep, decreased sex drive – but I thought that was normal. Aren't we all busy, therefore tired? It's my 'To Do' list for tomorrow that keeps me awake and then of course the 'lack of sleep' will make you irritable and naturally less inclined to feel 'romantic'.
Well now I know that it's not ok to just put up with these symptoms, not when there is something out there that will help.  Since I started taking Cleanmarine MenoMin I am sleeping better and therefore I am less irritable and tired and just feeling better in myself and about myself.  It's natural so you don't have to worry about taking it long term.  I just wish I had discovered Cleanmarine MenoMin earlier.  For our health and wellbeing we should consider taking it from as early as 35.  I am so glad I'll be ahead of the possy.
Menopause is inevitable but I know by balancing my hormones at this stage of my life, Cleanmarine MenoMin will only make the transition easier AND it has all the vitamins and Omega 3 oils I need to maintain a healthy body at the same time. It's a win-win!"
– Lorraine Keane
About Cleanmarine MenoMin
The key active nutrients found in MenoMin have been carefully selected for their unique applications in hormone balance, skin health and energy production since these are the area in which most menopausal women need support.
– Omega 3 Krill Oil is a pure, sustainably sourced form of omega-3 oil similar to fish oil. Studies have revealed that the essential fatty acids (EPA and DHA) found in krill oil have a 59% better uptake in the body compared to fish oil making krill oil more easily absorbed and more effective than fish oil. This is why studies also show that krill oil has the same clinical benefits as fish oil for hormone balance and weight loss but at much smaller doses and it has not fishy repeat!
– Soy Isoflavones are natural plant substances that have a mild oestrogenic effect on oestrogen sensitive cells in the body. Supplementing with soy isoflavones is a great way to dampen down symptoms that are directly related to fluctuating or falling oestrogen levels such as hot flushes, memory lapses, mood swings and fatigue.
– B-vitamins are essential for energy production, metabolism and even help balance brain chemicals responsible for our mood. MenoMin contains B6 for hormone balance, B2 for energy production and skin health, B3 for health mucus membranes, B12 for the nervous system and folic acid for heart health.
– Vitamin D is an essential nutrient used by the body to regulate calcium absorption and bone maintenance. Regardless of whether you experience menopausal symptoms or not all menopausal women are at increased risk of osteoporosis making vitamin D a priority nutrients.
Crohn's was ruining my life… but manuka honey has saved me
FOR years Rebecca Jenkins could not take a sip of water without running to the
loo.
Food also ran straight through her — and she had to dash to the ladies' up to
ten times a day.
Humiliatingly, sometimes she could not reach a bathroom in time, and the fear
of horrible accidents made social situations a nightmare to be avoided.
This was the grim reality of her life with Crohn's disease and no
treatments worked — until she found manuka honey.
Rebecca, now 34, began taking two daily teaspoons of the posh spread made by
bees fed on highly anti-bacterial nectar from the manuka plant. And within a
month, it appeared to have cured her.
Now she is looking forward to her wedding next week — wearing the white dress
she once would have been far too scared to even contemplate.
Rebecca — who weighed just 6½st and wore a tiny dress size four when she tried
the honey out of desperation — is still symptom-free 18 months later.
She said: "I was sick of feeling terrible. I lost so much weight I couldn't
keep anything down. I'd regularly soil myself and have to carry extra
clothes in case I had an accident when I was out.
"I read that a footballer who had a similar condition to mine had used manuka
honey to ease his symptoms. But I didn't have much hope."
But within a week, the symptoms that had crippled her life had subsided.
She said: "I'd gone from spending my days sat on the loo and resting in bed to
having energy for the first time in years.
"My skin had cleared up, my periods returned and I felt normal again."
Rebecca is one of 90,000 people in the UK with Crohn's disease — a
debilitating inflammatory condition.
According to Crohn's And Colitis UK, the number of people being diagnosed or
hospitalised by the condition has soared in the past decade by as much as
300 per cent.
Freelance television executive Rebecca, from Long Stratton in Norfolk, first
showed symptoms in 2009.
She recalled: "I started getting intense stomach cramps and diarrhoea.
"I thought it was stress-related but when it didn't go away, I knew there must
have been another reason.
"A week after symptoms started, I went to my doctor. He didn't seem concerned
but things got worse."
When Rebecca was referred to a specialist at the Norfolk and Norwich
University Hospital, she was spending so much time on the toilet she had to
turn down work.
She said: "My job is really physical and I spend a lot of time on my feet so
it was impossible to do it properly when I needed so much time in the
bathroom.
"I ended up losing thousands and thousands of pounds in wages."
Stool samples did not show anything wrong with Rebecca but a further six
months of tests eventually showed that inflammatory markers in her blood
were sky-high, indicating Crohn's.
She said: "Some of the tests were agony. Having tubes put down your throat and
up your bum wasn't a nice experience at all.
"I had so much blood taken out of me I was surprised I had any left.But I was
desperate to know what was wrong with me."
But the news she had Crohn's disease came as a terrible shock. She said: "At
just 30 years old, it was devastating to be told I had this life-changing,
incurable illness.
"While I had faith in my doctors, I also knew there was little they could do
other than help me manage the symptoms."
But Rebecca soon realised how things could be far worse.
She said: "I was lucky that I didn't need any surgery to have my bowel removed
and get fitted with a colostomy bag like lots of other Crohn's sufferers —
although I was warned this could happen in the future."
Between courses of steroids, Rebecca was given various autoimmune medications
in a bid to stop her immune system attacking itself — but they had
horrendous side-effects.
She said: "Some made me feel like I was dying. Some gave me migraines, others
stomach ache, and I was once whisked to A&E because I got such bad joint
pain I couldn't move.
"At my worst my mum would have to shower me after I'd soiled myself because
I was so weak.
"I always had to keep a spare pair of knickers on me. I couldn't eat or drink
water without problems, or go out.
"I was desperate to find something to help me — and that's when I read about
manuka honey."
At her worst, Rebecca was spending a week in hospital every month. The rest of
the time she was in bed or on the loo.
But taking two teaspoons of manuka honey — bought from online supplier the
Honey Doctor — before breakfast each day helped straight away. She said: "My
bowel movements were far less regular, the pain was easing and I felt I
could cope for the first time in years.
"Whereas before I would always have to dash to the loo mid-meal, now I wasn't
even having to go after a meal." Her hospital consultant was also amazed.
She said: "He was over the moon for me, and told me to carry on doing
whatever was helping.
"Tests confirmed my suspicions — my digestive system was back to normal.
"Although I have the occasional flare-up, if I take an extra dose of manuka
honey in the evening the symptoms quickly subside."
She said: "Now I can drive long distances without panicking, I can socialise
with friends, I'm not in pain and even have the occasional alcoholic drink.
click here to buy manuka honey
click here to read more on manuka honey Drops
IBS trial to test amitriptyline as potential common treatment
A medical trial is being held to see if a drug developed as an anti-depressant could become a common treatment for Irritable Bowel Syndrome (IBS).
Amitriptyline has sometimes been prescribed to people with IBS when other treatments have been ineffective.
But experts said they needed to know more about why the drug helps before it can become more widely used.
A group of 500 volunteers is now being recruited from GP surgeries around Bristol, Leeds and Southampton.
According to charity the IBS Network, the condition affects about 12 million people in the UK.
There is no cure and patients can experience abdominal pain, bloating and constipation, among other symptoms.
Experts at the University of Bristol are leading the medical trial, which is called Atlantis.
The 500 test patients will be given either amitriptyline or a placebo tablet for six months and their symptoms and mood checked regularly.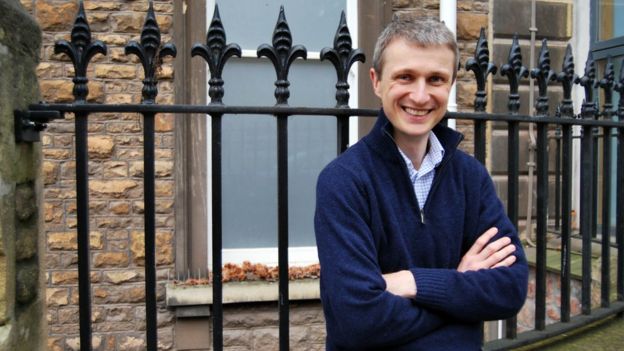 Dr Matthew Ridd, a GP and a senior researcher at the University of Bristol, is co-ordinating the research.
He said: "I have prescribed it [amitriptyline] occasionally in my practice but there continues to be uncertainty about it as a treatment. There just isn't the research to be sure.
"Our exact understanding of the biological mechanism of how it works is imperfect.
"We need this research to know if it can be another tool in our toolbox as a first line of treatment."
Dr Rudd said the Atlantis trial, which also involves the University of Leeds and the University of Southampton, would be the biggest of its type.
The volunteers will be recruited through a network of 75 GP surgeries in Bristol, Leeds and Southampton and will need to be signed off by their doctor before taking part.
---
IBS 'felt like being stabbed'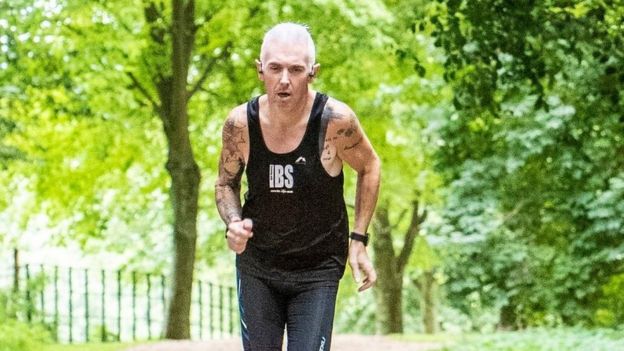 Jeff Finnie began suffering from IBS after losing weight when he took up running.
The 52-year-old from Swindon said his problems started when he dropped from 14 to 11 stone (89kg to 70kg).
He said: "It was around that time that I started getting really bad eczema on my elbows and scalp and also bad stomach cramps and bloating on a regular basis.
"The cramps felt as if someone had a knife sticking in me and they were turning the blade, it was really bad."
Mr Finnie said his doctor was baffled and eventually he was sent for a colonoscopy.
To his relief, any form of cancer was ruled out and he was told he had IBS. But, he said, he was told he needed to learn to live with the condition.
He eventually managed to ease the symptoms by changing his diet, cutting out dairy products in particular.
Mr Finnie now runs marathons and uses his sponsorship money to raise awareness of IBS.
"People need to speak up more about the condition we face day in day out," he said.
"It's never going to go away and you are going to have to deal with it yourself and get to grips with your body and work out your triggers and relief."